Help Cookie, Standard Poodle Rescue/Rehabilitation
Extended time!
Our deadline has passed but you can still help.
×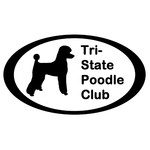 Cookie's Story: https://www.youtube.com/watch... In time, Cookie will graduate from our rehab program and become ready for all the joys a happily-ever-after affords. Until then, she and those like her need your support
More ...