MS MOVE & Phi Beta Sigma work to Save Shelters
Extended time!
Our deadline has passed but you can still help.
×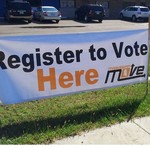 Our goal is to inform the public of this action and ask for support in raising money to save these endangered lives. We also want answer to where will these people go, what are the plans? The numbers of homeless are increasing and there are ...
More ...