Shaggy - the 3 Fountains Dog - Rescue & Vetting
Campaign paused.
Sorry, we're not currently accepting contributions.
×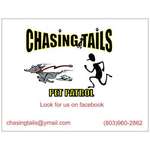 Shaggy - the 3 Fountains dog - has lived on Platt Springs Road for the last 6 years or so. All rescue attempts had failed over the years. So a friend of ours called out to Eldad Hagar - Hope For Paws, based out of Los Angeles, CA. He came out this ...
More ...