HELP US SAVE THE PEACE VALLEY
Finished!
Thank you everybody. Our campaign is now over.
×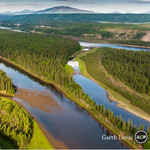 Help fund the Peace Valley Landowner Assoc. court cases in British Columbia Supreme Court and in Federal Court to quash the environmental assessment approvals for the proposed Site C Dam. This is our LAST chance to save the Peace Valley and ...
More ...