Everything is Forever - Documentary Film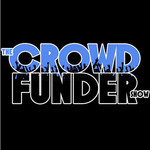 Croatian composer Nenad Bach comes to America to reinvent himself in rock & roll and spread his message of peace throughout the world, with music as his vehicle. A documentary film by Vic Zimet & Co-Producer Stephanie Silber.
People just like you
People just like you have raised $112,000,000+ for causes they and their friends care about.
Start your own campaign