Support a Festive Arts Launch for the Peace Garden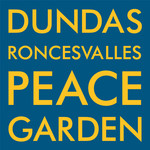 The Dundas Roncesvalles Peace Garden converts a jut of concrete into a green, heritage, arts, public meeting space. Donate to help the Grand Opening - local & indigenous music to be played on our streets for the first time in 200+ years. Let's celebrate!
People just like you
People just like you have raised $111,000,000+ for causes they and their friends care about.
Start your own campaign