Your Sponsorship Can Help Save Danny
Finished!
Thank you everybody. Our campaign is now over.
×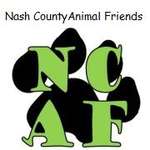 ~ Please Donate and Help SAVE this Pet from Death! ~ Donations will be returned if this pet isn't saved. Funds will be sent directly to Rescue (see below). In some cases, PAWNC (Promoting Animal Welfare in NC) will use the sponsorship funds to spay or ...
More ...