WILL YOU HELP US- CRITICAL LAST CALL FOR RESCUE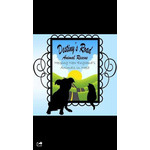 Times are now critical.
Destinys road animal rescue 501(c)(3) saved close to 200 dogs this past year, along with saving that many dogs comes astronomical vetting bills & other expenses. Right now we have $15,000 in debt. preventing us from saving more.