"For It is In Giving that We Receive"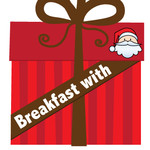 To make a positive difference in the life of a child.
The Breakfast was founded by Suzanne Lemaich (L) in 1991. The very first breakfast serviced 25 children and their families. The event has now tripled in size and each year grows larger.....