SADDLEHORN PRODUCTIONS -FILM DEVELOPMENT FUND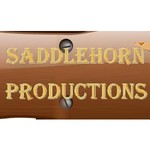 Development funds go toward the type of paperwork that allows us to get the budget and the schedule done, polished scripts, many times a retainer to hold a name actor or names attached. They are needed to move forward.
More
Perks
THANKS INCLUDES BACK PACK AND TEE SHIRT
Our sincere thanks and Social Media shout out, a logo magnet, and can cooler/koozie, logo back pack (or tote bag) and logo tee shirt. (can substitute both of Cam's CDs for tee shirts - if you let us know - for tee shirts will need to know S-M-L-XL-XXL
More ...
Less ...
People just like you
People just like you have raised $103,000,000+ for causes they and their friends care about.
Start your own campaign