Injured, neglected Chihuahua needs your help!
Extended time!
Our deadline has passed but you can still help.
×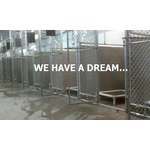 Lil Bit was turned into the shelter, injured and neglected.  We were called to save her from being put down.  We plan to treat her numeruos problems and enentually adopt her out to the loving home she deserves! is about 1-1 1/2 years old.  She ...
More ...