Help Elect Chris Kauffman Grand County Treasurer
Extended time!
Our deadline has passed but you can still help.
×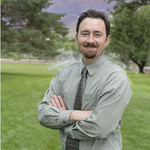 Chris is campaigning to be Grand County's next Treasurer and needs your support. County wide campaigns are expensive. The campaign needs print ads, lawn signs, flyers and more to be effective. Please share this campaign with your ...
More ...