Fund raising for the Visual Arts Gradshow!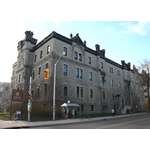 The 4th year students of the Visual Arts Bachelor program need money to organize their final exhibition. We need money for: the creation of a catalogue, the renovation of the exhibition spaces, the vernissage...
Les étudiants de 4e année du programme ...
More ...