The Five Drive for Race2Ring!
Extended time!
Our deadline has passed but you can still help.
×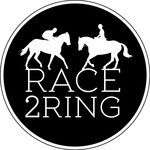 Help support our mission through The Five Drive! We are asking for all of our online followers and friends to make a small $5 donation this holiday season, all of which will go directly to the care of our horses. Race2Ring LLC is a non-profit ...
More ...