The HOPE Chest needs your help before Aug 22nd!!
Finished!
Thank you everybody. Our campaign is now over.
×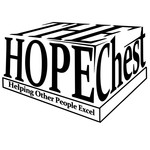 Because of reasons beyond our current control, the HOPE Chest needs to raise $4,000 by Aug 22nd in order to renew our operating license with the State of IL. To help us keep our doors open to the public and our programs going, please consider a ...
More ...