Help Nikki and Sally with their vet expenses
Extended time!
Our deadline has passed but you can still help.
×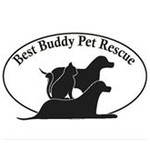 Best Buddy Pet Rescue has had quite a few unexpected medical expenses for their kittens this year. The most recent expenses were for Nikki and her umbilical hernia surgeries and Sally for emergency exploratory surgery.
More ...