March Boarding Costs for Rescue Dogs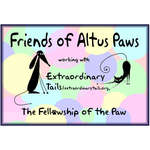 Anyone who works in rescue will tell you that they wish
their wallets were as big as their hearts. This is especially true for those of us who devote our time to trying to save the lives of pets who find themselves in kill shelters like Altus. ...