Empowering Children to Change the World
Campaign paused.
Sorry, we're not currently accepting contributions.
×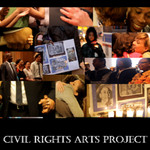 The Civil Rights Arts project needs your support to fund performances of The Birmingham Childrens March - a production that demonstrates the profound potential of children to effect change in society. In 1963 Martin Luther King's civil rights ...
More ...