Help Animal Nation with Mardi's Dental Fund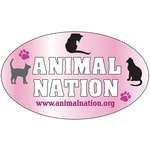 Mardi came to us from a horrible situation where an elderly woman was taken to the hospital and her own family threw her cats outside. We were able to grab Mardi and Nola (who was adopted).

Mardi is an awesome, mellow, loving lap cat. He has a ...