Buy your Tickets Online NOW to the 2002 Reunion!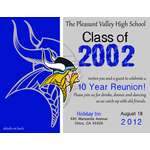 Purchase tickets online NOW!

Where: The Holiday Inn
When: Saturday, August 18th, 2012
Doors open at 7:30pm
Cost: $40 per ticket, per person


Join your fellow alumni a decade later for a most excellent time. Please make sure to buy your tickets ...