Sponsor Southwark Greens to cycle to Brighton
Finished!
Thank you everybody. Our campaign is now over.
×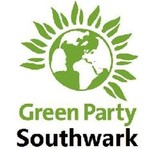 Members of Southwark Green Party are cycling 55 miles to Brighton on Sunday 26th October.  We will be setting off at 8 am from the cafe at Dulwich Park and expect the ride to take 6 - 8 hours. This is part of our campaign to raise funds to put up ...
More ...