Psi Chi Omega Epsilon Colony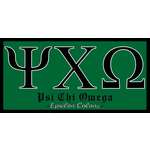 Hi. Epsilon Colony is beginning its first semester and could use your help! Donations will go towards making the new colony a success. Here is where we plan to allocate our funds:

- Rush events. We are planning to have our first rush include a BBQ, a ...