Lucky Paws Challenge to save 5 senior dogs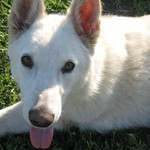 Senior dogs die first in shelters! Lucky Paws wants to help 5 senior dogs get medical care and new homes.
With hundreds of dogs available for adoption in a shelter, the sickly, senior dogs are always overlooked.  They're afraid and not the ...