Broncos Kitchen Hunger Relief Fundraiser
Extended time!
Our deadline has passed but you can still help.
×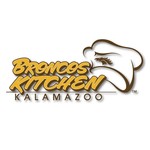 Broncos Kitchen is a new soup kitchen. Our mission is to combat hunger by providing FREE dinners five nights a week to college students, low-income individuals and families, the homeless and senior citizens residing in Kalamazoo, Michigan.
More ...