Harry needs surgery for a ruptured ligament
Extended time!
Our deadline has passed but you can still help.
×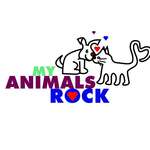 Harry is a senior boy who is having a hard time getting around. He has a ruptured cruciate ligament  which  causes his instability. Fortunately, there is a surgery which could fix him up and make him comfortable, but unfortunatley the adopter ...
More ...