Bucks 4 Books! Help Us FIGHT For Early Literacy!
Extended time!
Our deadline has passed but you can still help.
×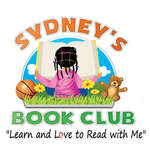 Help us FIGHT for literacy! Sydney's Book Club is a non-profit organization dedicated to promoting and improving early reading and literacy in young children. Please find it in your heart to make a donation to the growth of a generation! Pledge today ...
More ...