Make a contribution in the name of Edward Johnson
Extended time!
Our deadline has passed but you can still help.
×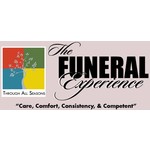 On Sept. 26, 1953, Henry Johnson, Jr. and Carrie Smith Johnson gave birth to a baby boy, Edward Johnson. He confessed Jesus Christ as Lord and Savior of his life at an early age. He attended Rhodes, Woodson and Worthing High School "Class of ...
More ...