Help Team #WeLive Conquer the Mongol Rally 2016!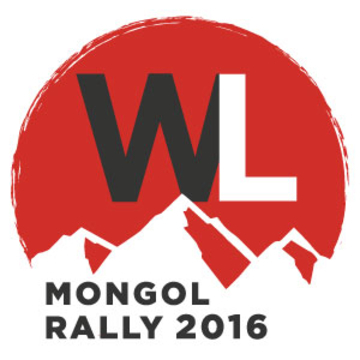 5 women in 2 crappy cars crossing 10k miles for charity and to support women's rights organizations. Be part of our commitment to two charities and millions of voiceless women. Contribute to this journey to be the change!
http://www.welivemongolrally.com
Team #WeLive hasn't added a story.
Who are these ladies?
Paula Wood
Team Captain,
Edinburgh, Scotland
An ex-roadie punk rocker turned shamanic practitioner and aerial silks acrobat who lusts after roads less traveled. Paula also is the only one of us with mechanical skills which means our cars have a fighting chance of surviving. Currently relocating to Scotland from Seattle, Washington, USA!
Brianna Paquette
Team Linguist,
West Burke, Vermont, USA
A linguist and sustainable clothing designer with a lifelong penchant for all things USSR who does things like casually ride motorcycles through Asia and hitchhike through Kurdistan. Brianna can speak multiple languages and is currently enrolled in a Russian course. Механик? (Mechanic?)
Tabitha Bigbee Highland
Team Editor,
Big Bear, California, USA
A ballet dancer, writer, and entrepreneur.Tabitha learned how to drive off-road in the wilds of Northern Maine in a Dodge Neon so that should come in handy.
Megan Blackstone Wark
Team Photographer
Lititz, Pennsylvania, USA
Megan is a web designer, graphic designer, videographer, and photographer. Megan is passionate about capturing a moment with her lens so that the rest of the world (some of whom don't want to go careening across 1/3 of the globe) might glimpse the realities of humanity. 
Alice Nettleingham
Team Blogger
Somewhere in China
Alice is a successful travel blogger who has been featured on prestigious blogs as she grabs life by the bollocks and shares the experience with us all. Check her out at TeacakeTravels! She's as sassy as she is compassionate and will surprise you with her hidden talents. (Hint: burlesque may or may not be involved.) 
What?
The Mongol Rally! From the Adventurists themselves:
The Mongol Rally thunders 10,000 miles across the mountains, desert and steppe of Europe and Asia each summer. There's no backup, no support and no set route; just you, your fellow adventurists and a tiny car you bought from a scrapyard for £11.50.

If nothing goes wrong, everything has gone wrong.
The Mongol Rally is about getting lost, using your long neglected wits, raising shedloads of cash for charity and scraping into the finish line with your vehicle in tatters and a wild grin smeared across your grubby face.
Neither your car, nor your life, will ever be the same again.
What's the money for?
We are leveraging this adventure of a lifetime to reveal what women's right's organizations along our route REALLY need in support. Be part of our commitment to two charities and millions of voiceless women. Plus we are raising money to support two charities!
Plus, we need two cars, petrol, food, water, supplies, and many Visas. 
CoolEarth
www.coolearth.org
Cool Earth is the Charity that works alongside indigenous villages to halt Rainforest destruction.
We put local people back in control, giving them the resources they need to keep their forest intact. And by saving at-risk Rainforest, we form shields for millions of acres of neighboring forest.

Mountain to Mountian
www.mountain2mountain.org
M2M is a burgeoning nonprofit that has touched the lives of hundreds of men, women and children. 

M2M assists in the empowerment of women and girls in Afghanistan. In 2009, Shannon became the first woman to ride a mountain bike in Afghanistan in an effort to challenge perceptions of gender barriers and show a different side of Afghanistan back home. 
HERE'S HOW TO DONATE:
Simply tap the "Contribute" button up in the right hand corner pick a Perk (or not) and you're done!
Leave a thank you comment and we'll notify your supporter.
Leave a thank you comment and we'll notify your supporter.
Meet the team
Team #WeLive Mongol Rally 2016 Community
Our community shows our leading supporters and the contributions they've made or inspired by sharing our campaign.
Sign in
to get your personal share link and see your position in our community.
How it works
To appear in our community, simply make a contribution to our campaign and show your name, or inspire a contribution from someone else by sharing your personal link (below). The more contributions you make or inspire, the higher you'll go and the more the campaign will benefit.
People just like you
People just like you have raised $112,000,000+ for causes they and their friends care about.
Start your own campaign