Friday5K - A Free and irreverent race series, exclusively supported by members and other like minded individuals.
Perks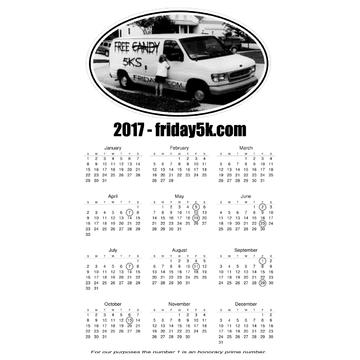 Creepy Van Refrigerator Magnet
Ships to United States
Exclusive 7.5" x 10.5" Creepy Van "Free 5K" calendar highlighting all of the 2017 Friday5k dates. When you are done with the calendar portion you can remove the creepy van oval and place it on your vehicle to publicly support Friday5k.com

Also, for your donation you will get access to a secret web page allowing you to manipulate the 2017 friday5k.com teams at up to 10 times the rate of the standard website.

Note: Magnets, unlike the shirts will be shipped immediately.
More ...
Less ...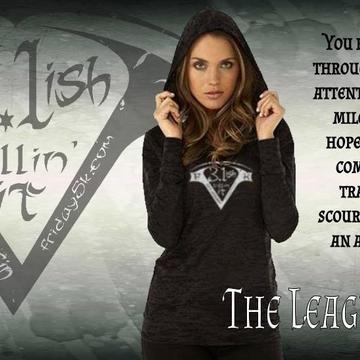 Race Assassin Hoodie and Magnet
Ships to United States
Estimated delivery Apr 2016
You hear the nervous murmurs as you walk through the crowd. With a singularly focused attention to purpose, you arrive to annihilate miles, obliterate PRs, and to decimate the hopes and dreams of others. You don't have competitors, only targets. You have been trained, hardened and have become the scourge the world fears. You are a member of an ancient elite secret order, the dreaded "three-one-eesh", the League of Race Assassins.

50% polyester/25% ring-spun combed cotton/25% rayon, 32 singles, 4.3 ounce, tri-blend. Extremely soft, comfortable and stretchy. Cuff is 1x1 tri-blend baby rib knit. Fabric laundered for reduced shrinkage. Satin label.

Only the magnet will be shipped.
Shirts will be available at the first race of the season.
More ...
Less ...
Show Discontinued Perks
People just like you
People just like you have raised $111,000,000+ for causes they and their friends care about.
Start your own campaign