Verified organization
victoria,

BC, Canada
Website
5
campaigns
293
contributions received
$79,195
raised
Member since January 2020
Delete media item?
Delete this item from the media gallery? It will also be deleted from any related story update.
Set as ?
The campaign video will appear in social media and email.
The campaign cover picture will appear in social media and email.
The will appear at the top of your campaign page and in social media and email.
Reset ?
It won't be used as default in social media and email. The will remain in the media gallery.
It will be removed from the top of your campaign and won't be used as default in social media and email. The will remain in the media gallery.
Delete update
Delete this story update?
Any pictures or videos will remain in the campaign's media gallery.
Post your like
Post your like on Facebook.
THE RAD SOCIETY HAS ACHIEVED CHARITY STATUS #73471 3696 RR0001
At the RAD Recreation Adapted Society, we believe that sustaining a paralyzing injury doesn't have to mean an end to your active, outdoor lifestyle.  An active, independent lifestyle is possible!
In fact, there are many assistive devices that allow you to participate and excel in all of the activities you enjoyed before sustaining your injury: skiing, watersports, hiking, the gym, biking, anything is possible with the adaptive equipment.
That said, accessing these devices is expensive. Outrageously expensive! We're talking tens of thousands of dollars. Yeah, it's messed up.
The Recreation Adapted Society (RAD), exists so that the financial burden of purchasing this equipment doesn't stop you from following your dreams. Don't worry, we aren't talking about financing and interest options. Yuck!
We aspire to create a world where individuals living with short-term and permanent mobility issues have the opportunity and means to live independent, active (outdoor) lifestyles with friends and family regardless of financial circumstance.
As such, we have made it our mission to make BC, and outdoor recreation in BC, accessible to independent-living individuals with short term and permanent mobility issues by providing an inventory of adapted outdoor recreation equipment for low-cost rental fees.  
To rent a Freewheel, Mountain Trike or to inquire about the Paragolfer, send us an email.
At RAD, we fundraise and accept donations, which we use purchase assistive devices (sit skis, hikers, water toys, Paragolfer, Access Trax, ...) so that you can:
CRUSH THE SLOPES

PADDLE YOUR HEART OUT

STAND UP AND GOLF

CRUISE AROUND TOWN IN STYLE
                You know you want to ...
This way, you don't have to purchase the expensive pieces of equipment. Instead, you can
Rent the equipment and use it only when you need it, or

If it's in your budget, try it then buy it!
​
Cool right? Yeah, we thought so too.  (By the way, you can read more about how our founder Tanelle Bolt came up with this RAD idea here)
​
And if that isn't enough the RAD Recreation Adapted Society also gives support to individuals after sustaining a life altering injury.  If you or someone you love is in this situation CONTACT US!!  Why contact us? because the RAD Society will come to your town, providing peer support, and host a charity event to help with some of the major costs and stresses that occur after an injury. 
TELL ME MORE ABOUT THE FUNDRAISING 
In Second Glance, author Jodi Pocoult writes,
"Heroes didn't leap tall buildings or stop bullets with an outstretched hand; they didn't wear boots and capes. They bled, and they bruised, and their superpowers were as simple as listening, or loving. Heroes were ordinary people who knew that even if their own lives were impossibly knotted, they could untangle someone else's. And maybe that one act could lead someone to rescue you right back."
At RAD, we know that all of our lives are impossibly knotted and that with that simple act of listening and/or loving, we can make a difference in someone else's life, just as those simple actions made a change in ours.
In fact, when Tanelle sustained a burst fracture to her T5-T6 vertebra and became a paraplegic, her friends, family, and community rallied around her to ensure she had the emotional and financial support she needed.
RAD is built on this idea of community. We raise money for our equipment and others through golf tournaments, fundraisers, as well as personal and corporate donations.
Learn how you can help us change someone's life. Visit our Get Involved page.
CHECK OUT RAD ON INSTAGRAM!
Organization activity
Nothing to show yet.
Organization campaigns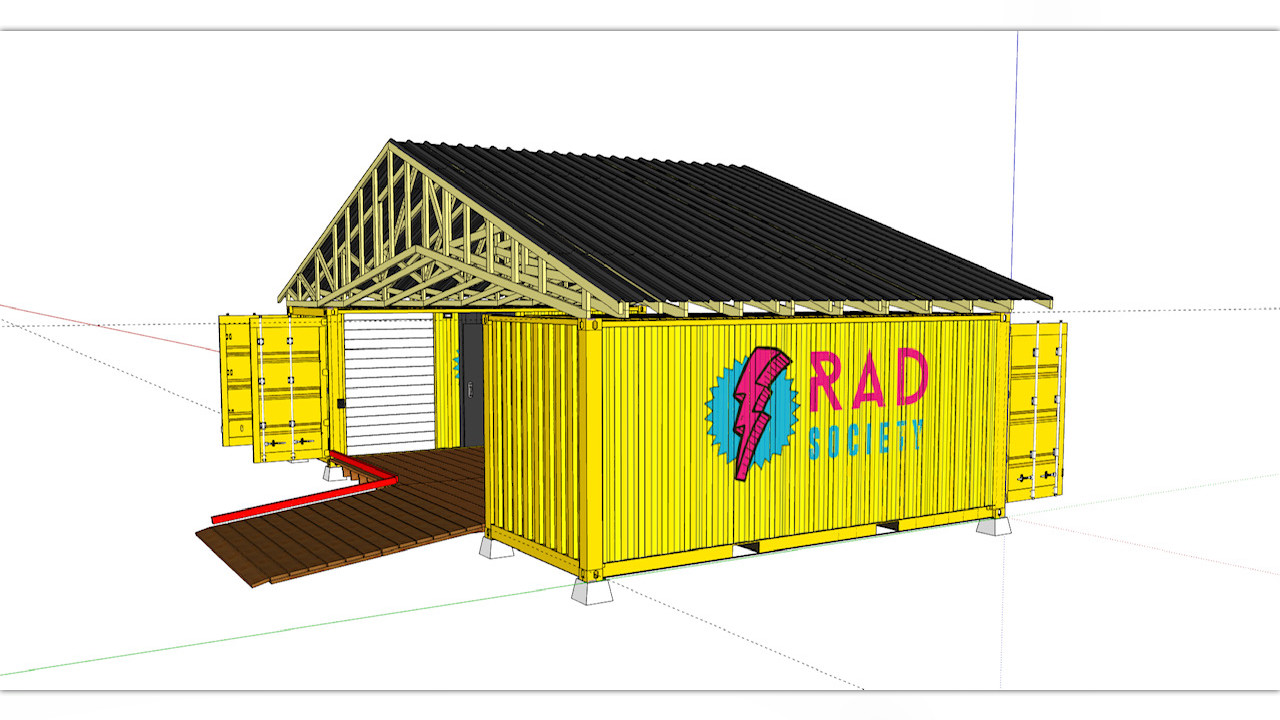 Join in making outdoor recreation and adventure accessible both physically and financially to those independent youth and adults with mobility challenges who are seeking equal opportunities outdoors.
$9,975
raised of $300k goal
35 Weeks running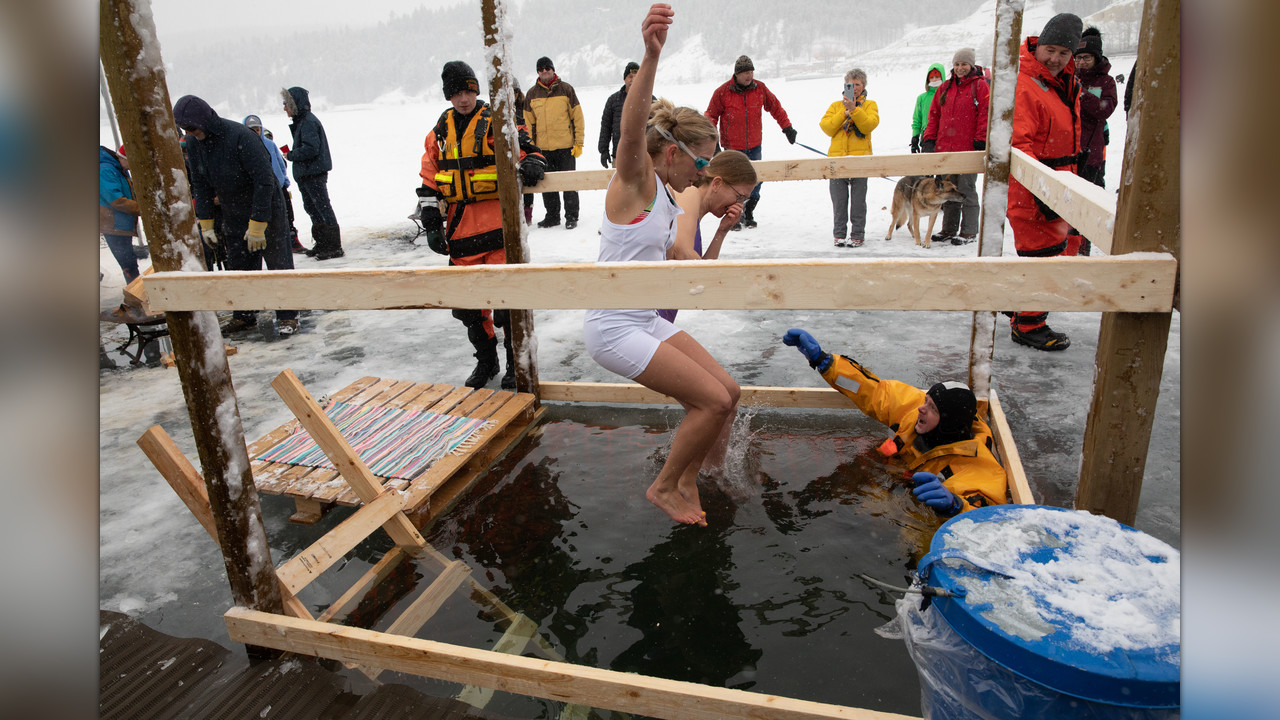 Join in on supporting adaptive recreation and inclusion in the outdoors and get freezin for a reason at the 6th Annual RAD Polar Plunge! Register yourself or a team and pledge to take the plunge! Saturday, February 19th, 2022 #stayRAD #beRAD
$8,675
raised of $31.1k goal
167 Days running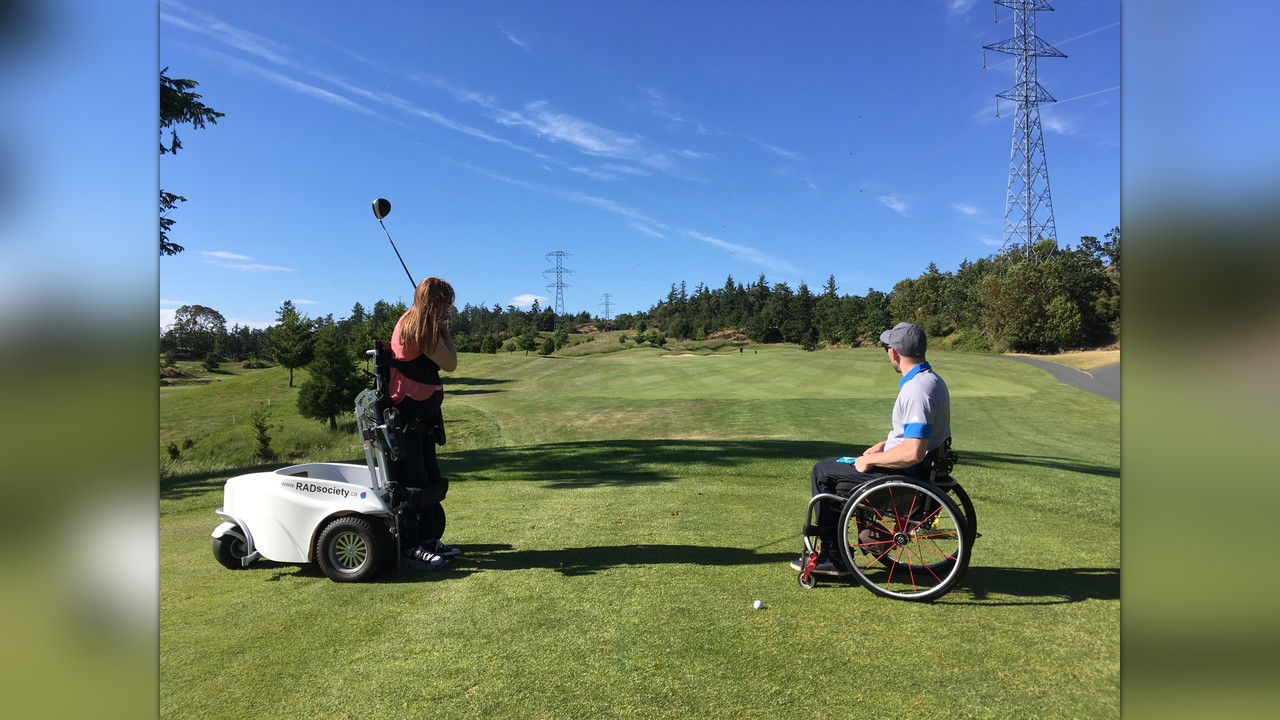 At RAD we strive to create opportunities and remove barriers for individuals living with mobility issues to maintain healthy, active, independent lifestyles through access to the outdoors regardless of financial circumstance.
$49,180
raised of $47k goal
45 Weeks running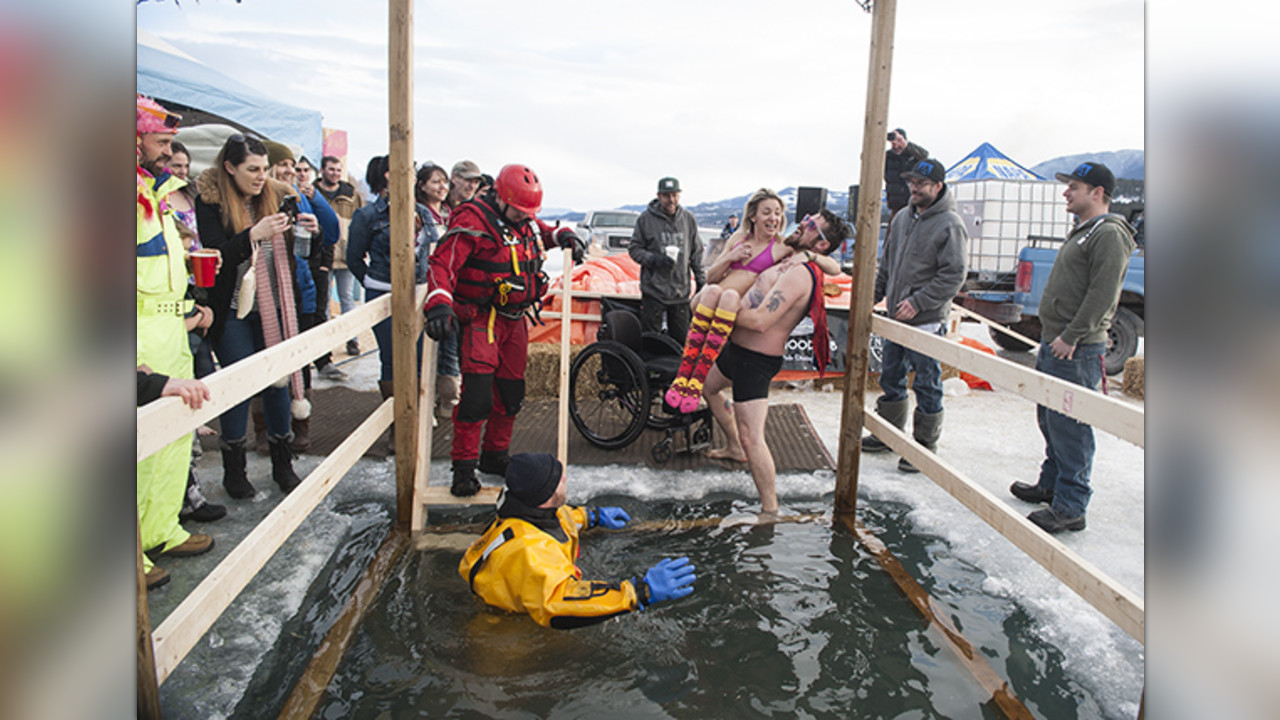 Join in on supporting adaptive recreation and inclusion in the outdoors and get freezin for a reason at the 5th annual - goes - virtual RAD Polar Plunge! Go to RADsociety.ca to find out more details and register yourself or a team! #stayRAD
$9,265
raised of $20k goal
75 Weeks running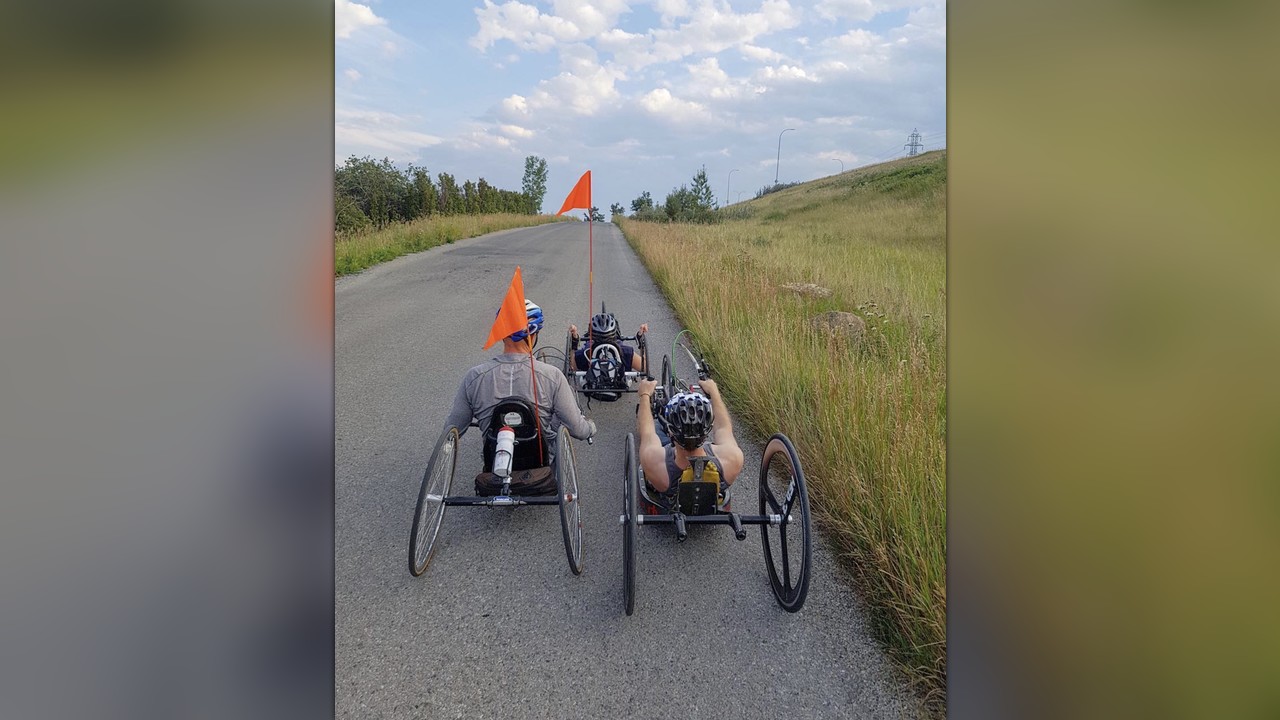 Help us get a team of adaptive participants involved in the Trek2Tuk4Kids! This is a 150km gravel gran fondo that follows the ITH (Inuvik - Tuktoyuktuk Highway) to the Arctic Ocean. Handcycling our way into the history books!
$2,100
raised of $17.5k goal
2 Years running
Profile privacy settings
Public profiles are indexed by Google and other search engines.

Show the number of campaigns run, contributions received, total raised, and date the organization started with FundRazr.
Show a chronological feed of contributions, campaigns milestones, etc.
Stats and activity can only be shown when the profile is public.
It might take up to 3 minutes until changes appear for visitors.