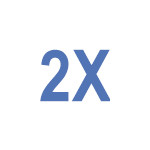 Campaign supported by Greg Hague
Greg Hague has already provided $100,000 in matching contributions.
More
Greg Hague, founder of the StopZillow movement, is backing the project in a big way. He'll match any contribution to the campaign of $100 or more up to a total budget of $100,000! Make a big contribution and let Greg double the impact of your money.
The Plan To Save Real Estate