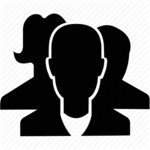 a generous group of rowing enthusiasts has already provided $4,000 in matching funds.
More
A generous group of campaign supporters has provided a 1:1 matching fund up to $25,000. Donate to the overall campaign or one of the five specific team campaigns today to have your gift DOUBLED! Your gift will go twice as far in support of our developing athletes!
Contribute now
a generous group of rowing enthusiasts has provided their full budget for matching funds but we still need your help.
Join the #RCANextGen Team!
Welcome to the 2018 #RCANextGen fundraising portal! The purpose of the 2018 campaign is to support five NextGen teams this summer: Under 23, Junior, Under 21, CanAmMex and FISU.