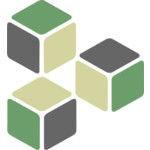 Isomer Design has already provided $10,000 in matching funds.
More
Isomer Design has committed a pool of $10,000 in matching funds to this campaign. Your contribution will unlock their matching contribution dollar for dollar. For a limited time this will create double the impact compared with regular donations. Please be generous and really help us get closer to our goal.
Support Legalizing Psychedelic Medicine
MAPS Canada needs your help to legalize MDMA-assisted psychotherapy for the treatment of PTSD. We are in the process of conducting research investigating the effectiveness of this treatment with full approval and involvement from Health Canada & the FDA.