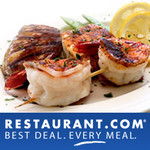 Restaurant.com has already provided $2,115 in rewards to contributors.
More
Help Us Better This World Through Documentaries!
Documentaries can change the world! But too often, filmmakers barely have the resources to make their film, let alone get it seen by audiences. So, ECO DOX is raising money to help filmmakers get their films seen. Help us help them change the world!