In Memory Of Pam Thompson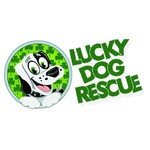 Pam Thompson July 6, 1972 - June 30, 2013
Pam was a wonderful friend, volunteer, and foster for Lucky Dog Rescue. Pam loved dogs and cats. She really was a true animal advocate. Many dogs, puppies, kittens and cats ended up in Pam's care over the years.