Verified organization
melfort,

SK, Canada
Website
1
campaign
149
contributions received
$5,966
raised
Member since July 2019
Delete media item?
Delete this item from the media gallery? It will also be deleted from any related story update.
Set as ?
The campaign video will appear in social media and email.
The campaign cover picture will appear in social media and email.
The will appear at the top of your campaign page and in social media and email.
Reset ?
It won't be used as default in social media and email. The will remain in the media gallery.
It will be removed from the top of your campaign and won't be used as default in social media and email. The will remain in the media gallery.
Delete update
Delete this story update?
Any pictures or videos will remain in the campaign's media gallery.
About Me

It's been just over two years since my Near Death Experience (NDE). As I sit here and write today, the visions that I was shown of the heavenly realm are as vivid in my mind as they were then. It was Easter week, 2013 when I found myself fighting for my life. An unexpected health issue surfaced and on Good Friday evening I was being rushed into emergency surgery. I was pretty sure I wasn't going to make it. However, I pulled through, and over the course of the next few days, while in intensive care, I was given a gift.

I now view the experience as my soul's correction. The NDE lasted 44 hours and during that time I was fully conscious and free of all medication with the exception of an antibiotic. I have come to look back on those 44 hours as a blessing and a gift. A gift not only for myself, but one that I'm supposed to share with as many people as possible.

This experience has helped me understand many aspects of the afterlife and what happens to our soul when we leave this physical world. I no longer question the existence of a greater being. I no longer have any doubts about where I'll go when my earthly journey is over. I now have an understanding of my soul's purpose on this earth.

Before the NDE I lived a very busy life. My work, family and friends were always at the center of it. I worried a bit about how busy every day seemed to be. I often attempted to slow down and "smell the roses" but that attempt never seemed to last long. I felt like I was being pulled in many directions and I felt exhausted at times. I was longing for a change.

I was brought up in a faith-filled home and for this I'm thankful. I believed in God, Jesus and the Holy Spirit. There were times, though, when I questioned God's existence. My questioning was often brought on by watching good people suffer. I often wondered why there was a need for someone to battle cancer. Why were innocent children being treated so unjustly? Why was there so much pain and hurt in our world?

After the NDE, my understanding of life and some of these issues we face as humans was dramatically changed. I now have a better understanding of what is our life's purpose. I'm so thankful to still be here to share what I've experienced with you.

My husband, daughter and son were involved in this momentous event with me. They know about me that I'm far from being a religious zealot–I'm just your average small town farm wife and mother. I'm not an evangelist, or even a particularly emotional person. My friends know me as a steady, reliable practical person…someone with all the typical tensions, questions, worries, anxieties and uncertainties of our fast-paced and stressful 21st Century lives.

But that was all before.


Photo by Matt Ramage (mattramage.com)
Organization activity
Nothing to show yet.
Organization campaigns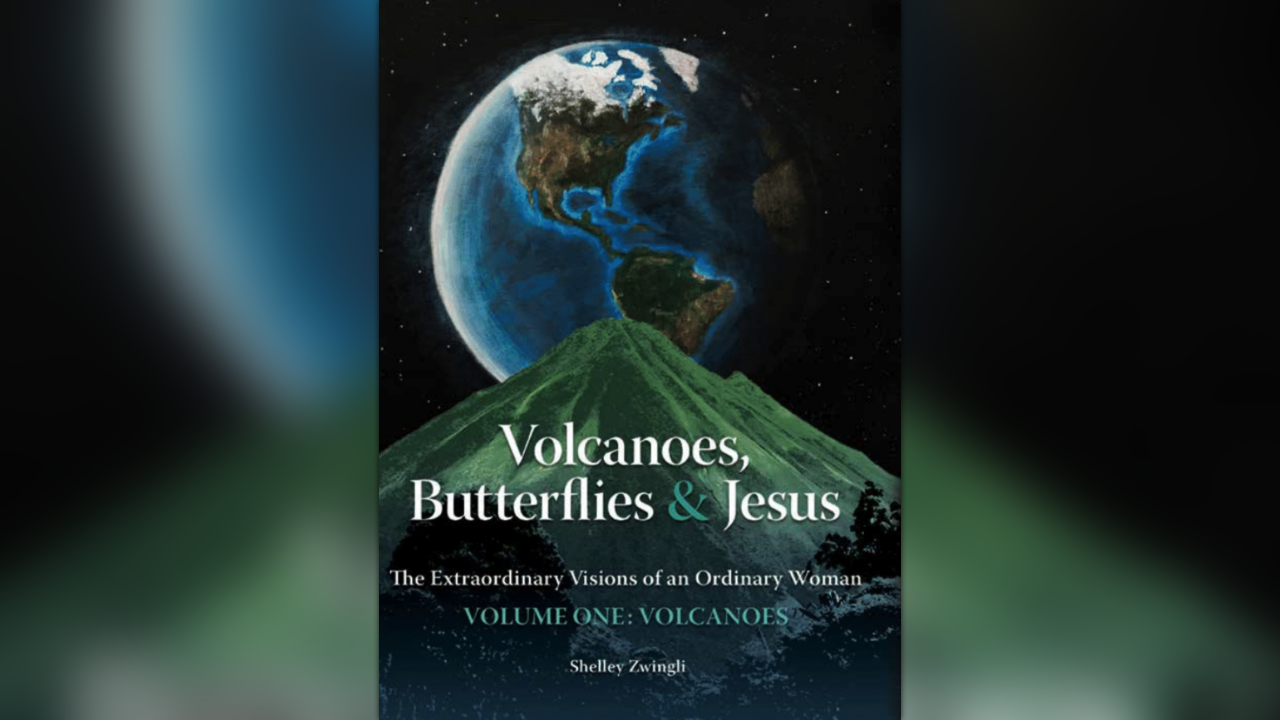 A small-town Canada farm wife's life is changed when she has a near-death experience following an illness...forty-four hours of waking visions that prove to her there is life after death, and there is a paradise. Volume 1 & 2 of her story are complete...
$5,966
raised of $10k goal
4 Years running
Profile privacy settings
Public profiles are indexed by Google and other search engines.

Show the number of campaigns run, contributions received, total raised, and date the organization started with FundRazr.
Show a chronological feed of contributions, campaigns milestones, etc.
Stats and activity can only be shown when the profile is public.
It might take up to 3 minutes until changes appear for visitors.