Delete media item?
Delete this item from the media gallery? It will also be deleted from any related story update.
Set as ?
The campaign video will appear in social media and email.
The campaign cover picture will appear in social media and email.
The will appear at the top of your campaign page and in social media and email.
Reset ?
It won't be used as default in social media and email. The will remain in the media gallery.
It will be removed from the top of your campaign and won't be used as default in social media and email. The will remain in the media gallery.
Delete update
Delete this story update?
Any pictures or videos will remain in the campaign's media gallery.
Many children in South Africa live in townships under poor conditions and in extreme poverty. As a
consequence, they are forced to beg and often are trapped in criminal behavior to survive. Very often parents
are too poor to provide these children with the opportunity of education - while this would be their only
chance to escape this vicious cycle. As a living example of this, as a child, I did not have an Ideal family
structure and that led me to be a very troubled teenager who got involved in mischievous acts and
gangsterism. I spent some of my childhood in a homeless shelter. After being trained as a leader by
Africa Jam I established an after-school program in my area teaching performing arts, it is where I got
the opportunity and the privilege to work with the youth finding practical ways to overcome some of the
burning issues and challenges that were faced by the youth and their families. These included -child
headed home-rape- physical and alcohol abuse, most of these young people had no place to alleviate
their pain as our communities offer very little if any, activities to accommodate the youth.
I have written and directed many award-winning productions. Acting and directing trophies have been won.  Many of my students have gone as far as graduating from big institutions and acting on TV screens.  We are back together to use the power of the arts to bring hope back to our communities. 
Africa Jam Performing Arts Presents IDINGA Musical production Written and directed by Loyiso Damoyi Cast: Thumeka Mzayiya|Musa Silwana|Emmanuel Ntsamba| Siyamthanda Bavuma| Ziyanda Bavuma|Lungisa Tu|Siphelele Nyalela MUSIC: Zolani Ponco Date: 25, 26, 27 June
Loyiso's activity
Nothing to show yet.
Loyiso's campaigns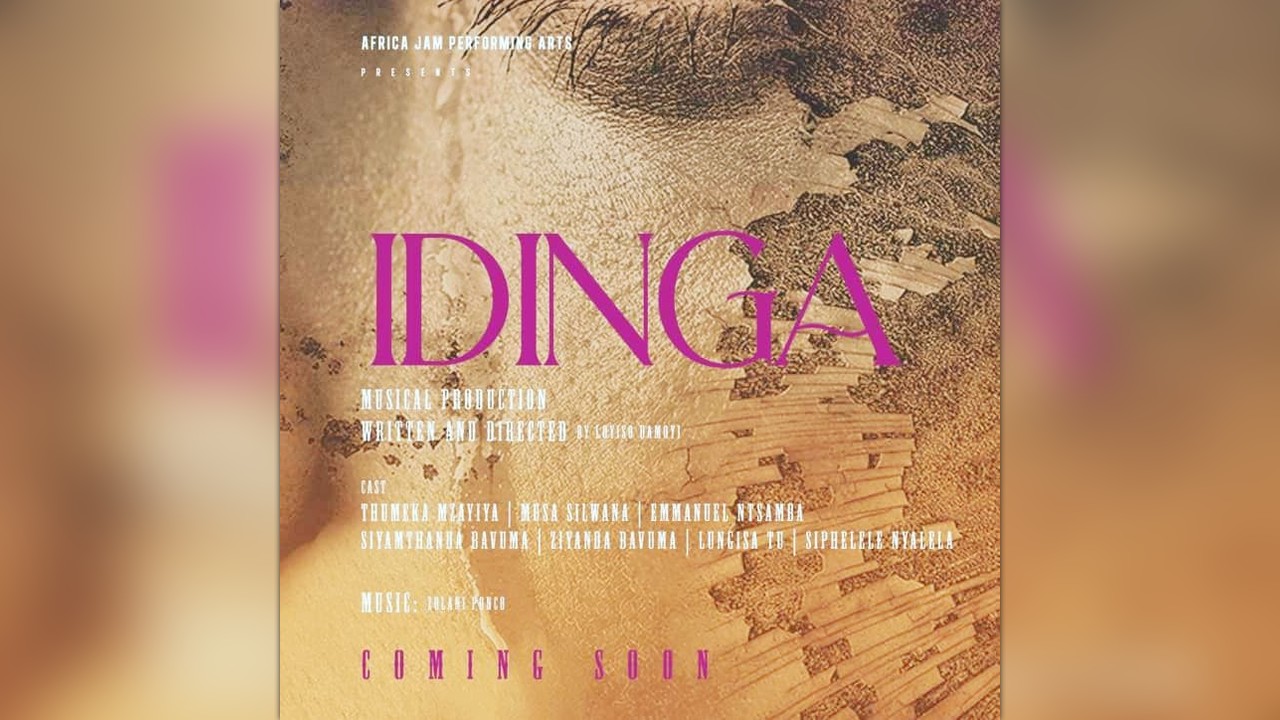 IDINGA: When communities are struggling and despair waits around the next corner; it is hope that holds the community together. Hope is the glue for troubled times.
$450
raised of $1.2k goal
110 Days running
Start a campaign like this
Profile privacy settings
Public profiles are indexed by Google and other search engines.

Show the number of campaigns run, contributions received, total raised, and date the organization started with FundRazr.
Show a chronological feed of contributions, campaigns milestones, etc.
Stats and activity can only be shown when the profile is public.
It might take up to 3 minutes until changes appear for visitors.