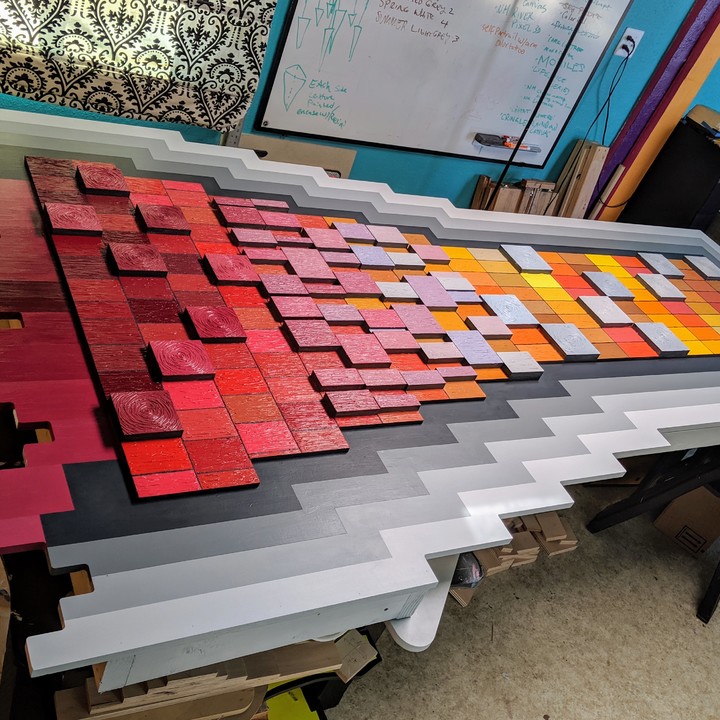 Thank you so much for your donation. You will receive 1 of 4 custom paintings that are being created for the Temple of Direction and which will be installed inside the temple during Burning Man. Each piece is roughly 5.5'h x 9.5'w and is a unique, abstract, color and texture based representation of the metamorphoses and transitions between natural phenomena and human character. For your generous donation we will also send you 16x20 archival print of the completed Temple of Direction, a hoodie and a custom Temple of Direction pendant! Please select a size of hoodie you would like. We invite you to reply with a message you would like to have left in the Temple. Your message will be placed in the Temple of Direction. Every dollar counts! Also enjoy a few stickers from your Temple of Direction Crew.
Here's the campaign that needs your help
$90,956 raised
614 contributors
2 years running
The Temple of Direction is a space that serves the Burning Man community; as always, the temple is a place to grieve, give thanks, let go, connect, renew and reflect.
Delete media item?
Delete this item from the media gallery? It will also be deleted from any related story update.
Set as ?
The campaign video will appear in social media and email.
The campaign cover picture will appear in social media and email.
The will appear at the top of your campaign page and in social media and email.
Delete update
Delete this story update?
Any pictures or videos will remain in the campaign's media gallery.
Post your like
Post your like on Facebook.