Black Press 4Good – Learn more
Crowdfunding with 4Good
SOCIAL

–

PHYSICAL

–

EMOTIONAL

–

SPIRITUAL

BlackPress4Good combines proven crowdfunding technology with the valuable community exposure of your local newspaper. Providing an easy and effective way to raise money for what matters to you. Powered by FundRazr, Canada's leading crowdfunding platform with more than $52 million raised so far. You can do it too.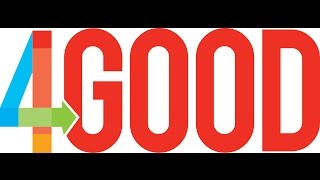 Watch the video
top
How it works
Raising money with BlackPress4Good is as easy as 1, 2, 3, 4.
STEP 1 CREATE
Create your BlackPress4Good campaign for free. Tell your story in words, pictures and videos. Start raising money in just minutes. We give you help and advice every step of the way.
STEP 2 SHARE
Share your campaign on Facebook, Twitter, Google+, Linked in, Pinterest, Websites, blogs and email. BlackPress4Good engages your supporters and grows your funding.
STEP 3 CONNECT
Connect with your crowd…
take them along for the journey.
Share with your fans.
Make them part of it.
STEP 4 COLLECT
Collect secure online payments by credit card, debit and PayPal. With our Keep it all option, you can access the money immediately.
top
Who's it for?
Anybody!
People Like You
People like you can raise money for personal reasons like education, health, sports, accidents, travel, gifts, legal, memorials, family emergencies, and more.
Communities + Groups
Like-minded people can come together to make good things happen: alumni, reunions, volunteering, sports, faith, celebrations or group travel and more.
Organizations + Non-profits
Charities, non-profit organizations, schools, churches, political groups looking for a new way to raise money or generate campaign contributions via their social media following.
Creative + Entrepreneur
Support your dreams or make them happen for aspiring artists, musicians, entertainers, performers, entrepreneurs and small businesses. Use perks to engage your supporters.
Politics
Political groups looking for a new way to raise money or generate campaign contributions via their social media following.
Animal Rescue
Support your favorite animal rescue, raise money to help with expensive vet bills, rescue an abandoned pet from a shelter. You can make a difference for our little friends.
top
Why choose 4Good?
BlackPress4Good gives you the power to reach your fundraising goals.
| | |
| --- | --- |
| Easy & Effective | Over 45,000 people and organizations have raised millions of dollars for needs and projects they care about. |
| Start for Free | Every campaign is free to create. Pay absolutely nothing until you receive your first contribution. |
| Flexible Funding | Raise money the way that suits you. Choose Keep it all to access funds immediately. Or choose All or nothing to charge supporters after you reach your goal. Either way, you never pay extra fees or penalties. |
| Global Reach | Raise money in 26 currencies and over 37 countries worldwide including USA, UK, Canada, Europe and Australia. Learn more |
| Social Super Powers | BlackPress' deep social integration lifts your campaign above the noise on Facebook, Twitter, Google+ and email. Our social super powers make fundraising simple, fast and visible. |
| More Success Tools | Run your campaign on your Website or blog with our Widgets. Full campaign functionality on your Facebook page. |
| Better Perks | Perk images and shareable perks create more engagement, sharing and social media visibility. |
| Easy Payments | Easy and secure payments by PayPal, credit card, bank card or WePay. |
| Great Value | Contributors pay no fee. Recipients pay a 7% administration fee plus Payment Provider fee of 2.9% + 30¢ per transaction. There are no additional fees or penalties. |
top
Who's used 4Good?
Over 45,000 people, groups, and non-profits in 37 countries have raised more than $52,000,000 with FundRazr – the platform powering 4Good. You can do it too.
The results were great!
"With over $1500 raised for Opportunity International Canada, I challenged myself to do the Tour De Victoria race with the support of my friends and family."
— local Courtenay resident, Jeff Lucas
Jeff Lucas raised over $1500 for Opportunity International Canada.