Help JT get to Artexpo New York 2020
JT Thompson hasn't added a story.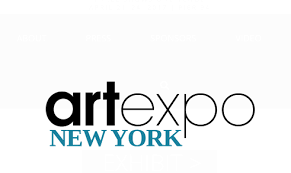 Hello, My name is JT Thompson
I am an Abstract oil painter known for my fragmented, surrealistic landscapes. I work with perspective and scale to create a dream-like, labyrinth worlds. I was raised in southwestern Ohio, I moved to Columbus to study painting at the Columbus College of Art and Design. I have received multiple Individual Artist Grants from the Greater Columbus Arts Council, and was selected for the Ohio Arts Council's 2017 Biennial Exhibition. I have received many write up about my new Labyrinth series (I will leave coupe links below). My work is represented in the collections of the Columbus Museum of Art, the Greater Columbus Convention Center (the largest contemporary art collection in Franklin County), the downtown Columbus Hilton, and Northern Kentucky University. 
My work has been accepted into 2020 International artexpo New York art fair April 23-26. This is an extraordinary opportunity to introduce my work to a broader audience of art collectors, dealers, galleries, and new patrons. Being an independent artist without representation makes this opportunity costly. I am asking for help. You can donate a minimum of 2 dollars or if you are able 45 dollar donation will get a choice of three hand signed prints. With your help I will be able to introduce my Labyrinth series in person to this audience. I will share pics from the journey as well as videos. Please help with this adventure and lets enjoy the ride.
This campaign is to help with the coverage of the cost of the booth, marketing and the travel cost to deliver my paintings.
Thank you all for the support.       
Articles about my Labyrinth series