Help Brownie - Surrendered by Overwhelmed Breeder
Extended time!
Our deadline has passed but you can still help.
×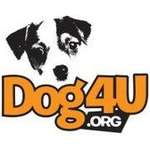 Brownie is a 2 year old Mini Poodle that was surrendered by an overwhelmed breeder. Already rescued were his mother and his little brother, Charlie, as well as many other dog friends from the same property. He was taken to a foster home for ...
More ...