Help Singer with Necessary Medical ASAP
Extended time!
Our deadline has passed but you can still help.
×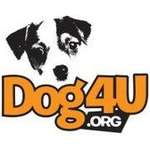 Singer is one of four 9-week old lab mix puppies that was found abandoned in the middle of a road in Chesterfield County, SC. The puppies were in danger of being struck by passing automobiles. Every second that passed was critical. ...
More ...