Help build and grow our tiny happy school!
Extended time!
Our deadline has passed but you can still help.
×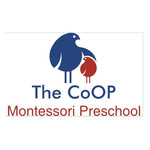 We are a new Montessori school filled with tiny happy people!  Right now we are focused on raising the funds to supply basic Montessori materials that are age-appropriate for our young learners. As a parent's cooperative, we are starting ...
More ...