Euthanasia List Rescues-Help us save more!
Extended time!
Our deadline has passed but you can still help.
×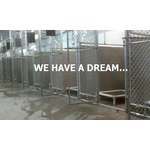 The numbers of owner surrenders and strays on a daily basis are so overwhelming the shelter is forced to euthanize healthy, adoptable dogs and puppies at an alarming rate!  Help us help these deserving souls! We pulled 5 from the current ...
More ...