Medical Sponsor Fund for Dogs in Need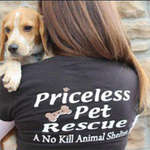 Priceless Pets is looking for medical sponsors for some of our ailing and elderly dogs to help maintain a good quality of life. We are attempting to raise $500 for each of them to get the care they need.

Grover is a senior Poodle mix who is both ...