Gladys- the puppy found in a garbage can
Finished!
Thank you everybody. Our campaign is now over.
×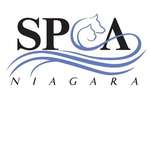 Gladys was found by 2 employees from Modern Disposal as they began their morning garbage pick-up. Gladys was found in a garbage can in the 600 block of 30th Street in Niagara Falls. It is clear that Gladys was hit by a car and then stuffed into a ...
More ...