Buster Brown - Surgery in 2 weeks!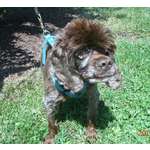 *Update* Buster's surgery will be in 2 weeks. Thank you to all that have donated and helped share his cause. He is doing very well and has gained 3 pounds!
Please continue to donate and share!

Buster Brown came from a tiny shelter in East TN. He was ...