Bear Enclosure - Matching Funds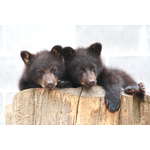 They Need You and We Depend on You!

Meet Buster:

Buster is an orphaned bear cub who came to us this June. He was malnourished, frightened and very alone. Unable to care for himself, Buster needed our help. He needs care, food and a safe place so he ...