Joe "Big Country" Howke Leukemia Fund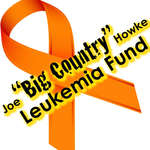 Support your favorite Country!! Joe needs our support financially for his $10k insurance deductible as well as all the additional expenses of living with and fighting cancer!
Donors will be asked for their name and email address but that's not for ...
More ...