Helping people find new lives of independence!
Extended time!
Our deadline has passed but you can still help.
×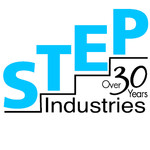 Who are they? Men and women in recovery from addictions surround us every day; they are our friends, family, neighbors and co-workers. Help STEP Industries give these men and women a chance to build a new life in recovery. We are a non-profit ...
More ...